IT Management BSc (Hons)
introduction
The flagship Information Technology degree programme with an excellent curriculum that combines deep technical modules with IT management modules. It has a strong focus on Cyber Security, Networking and Cloud Computing. As a result, graduates of this highly rated programme are in great demand.
This honours bachelor's degree programme in IT Management is built on key industry pillars designed to prepare the graduate for roles in Cyber Security, Networking, Cloud Computing, Virtualisation and Storage, Systems Administration, IT Project Management, IT Planning, IT Compliance, and many more related areas.
The Department of Computer Science was instrumental in developing the proposal to setup Cyber Ireland, the National Cybersecurity Cluster which has been established in MTU Cork with funding from the IDA Ireland. Having programmes like the BSc (Hons) in IT Management at undergraduate level and the MSc in Information Security at post-graduate level was a key factor in the decision to select MTU Cork to host this new national centre.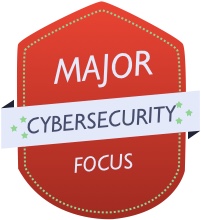 The BSc (Hons) in IT Management curriculum is designed to allow you to choose from a range of computer science elective modules as you progress through the degree programme. The programme also has a significant work placement element where students are placed with selected employers for up to 9 months starting in January of year three. Click this link or the image above to download the programme flyer which contains links to the complete list of modules.

Along with learning about IT management principles, students will also learn about cyber security which is a rapidly expanding sector of the computer industry. As more technology goes online, you will learn how sensitive information may be at risk and the steps you can take to protect it. Please click here or the programme schedule button for full module details.
Ireland's Cybersecurity Capital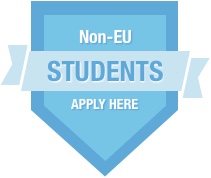 Cork is the Information Security capital of Ireland with major companies choosing to locate in the region. Sometimes referred to as cybersecurity, information security can be defined as the protection of information and information systems from unauthorised access, use, disclosure, disruption, modification, or destruction in order to provide confidentiality, integrity, and availability. Companies with an Information Security presence in Cork are listed in the table below, please click on each logo for company details.
MODUlES in the Degree
This programme has a clearly defined set of pillars in Networking, Operating Systems, Administration/System Scripting/Automation, Data, Cloud Computing/Virtualisation/Storage, IT Management and Information Security.
WORK PLACEMENT
The programme has a significant work placement element where students are placed with selected employers for up to 9 months starting in January of year three. This is normally a paid placement where you will gain significant on the job experience.
Possible Areas of Employment and Career Opportunities
You will have career opportunities in Cork, Ireland and abroad, with large multinationals and also with smaller Irish companies. IT Management graduates work in many roles, including the following:
IT Project Manager
Cyber Security Specialist
IT Security Engineer
Network Manager
System Manager
ABOUT THE​ DEPARTMENT OF COMPUTER SCIENCE
The Department of Computer Science at MTU Cork is one of the largest Computer Science departments in Ireland. We offer a range of modern undergraduate programmes and a host of opportunities at master's degree and at PhD level. Our industry engaged programmes match the needs of our economy and have an excellent reputation for producing the most employable computer science graduates in the region. These highly skilled graduates are in huge demand and contribute significantly to the development of the region. As technology plays a greater role in our society the growth in the demand for these graduates will continue year after year.
Contact Information

Ms Noreen Gubbins
Department of Computer Science
T: +353 (21) 433 5581
E: noreen.gubbins@mtu.ie