Dr Daniel Lanvin
Biography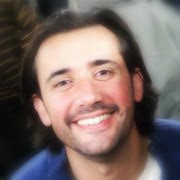 Daniel is an assistant professor in the Department of Computing of the University of Oviedo since 2003, where he completed his PhD studies in 2007. Before joining the university, he worked in several companies as a software architect, mainly developing web applications with JEE technologies for customers like Telefónica Móviles, Telefónica Soluciones, Uni2, etc. He teaches Human Computer Interaction in the BSc of Software Engineering and Web Architecture in the MSc in Web Engineering, both in the University of Oviedo.
Also, he collaborates as adjunct lecturer with the MSc in Cloud Computing of the Cork Institute of Technology, teaching Software Engineering. He belongs to the Computational Reflection Research Group. His main research areas are Web development, Domain Modelling and Usability.
Publications
A summary of his research can be found here.
Contact
daniel.lanvin@cit.ie