BSc Information Technology
introduction
This three year bachelor's degree programme is delivered over 6 semesters with the final work placement semester based in a company or organisation. This practical degree programme focuses on how Information Technology (IT) helps to support the operation and growth of modern organisations. These organisations are increasingly relying on information technology to carry out key business functions.
Along with learning about IT systems you will also learn about Information Security which is a rapidly changing area of the IT industry. As more technology goes online, you will learn how private and sensitive information may be at risk, and the steps you can take to protect it.
The curriculum is designed to allow you to choose from a range of computer science elective modules as you progress through the degree programme.
Click this link or the image above to download the programme flyer which contains links to the complete list of modules.
Subject Areas in the Degree
This programme has a clearly defined set of pillars in Networking, Operating Systems, Administration/System Scripting/Automation, Data, Cloud Computing/Virtualisation/Storage, and Information Security.
WORK PLACEMENT
The programme has a significant work placement element where students are placed with selected employers for up to 9 months starting in January of year three. This is normally a paid placement where you will gain significant on the job experience.
Possible Areas of Employment and Career Opportunities
The demand for graduates in the IT industry is high, with excellent career opportunities. You will have career opportunities in Cork, Ireland and abroad, with large multinationals and also with smaller Irish companies. IT graduates work in many roles, including the following:
Network Administrator
Systems Administrator
DevOps
Test Technician
Quality Assurance Technican
IT Service Engineer
Database Administrator
IT Support Engineer
Web Administrator
Admission
For admission to a programme, standard applicants must:
score the necessary CAO points and
meet the minimum entry requirements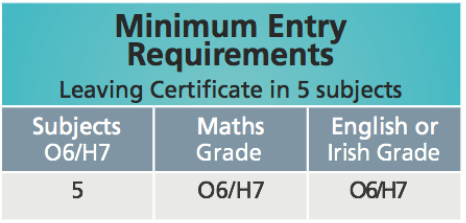 graduate profiles
For testimonials from previous graduates, please CLICK HERE.
Programme Schedule
The schedule below applies from September 2018 onwards.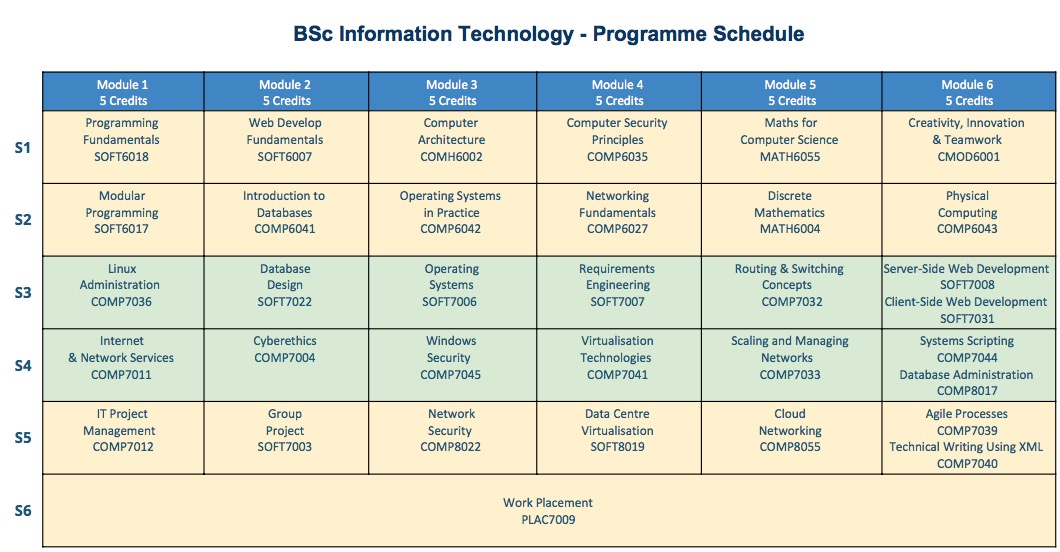 Further Studies
Graduates of this programme usually progress to an Honours Degree. You will have the opportunity to progress to 4th year of BSc (Honours) in IT Management.
Contact Information
Dr Olivia Brickley
Department of Computer Science
T: +353 (21) 433 5582
E: olivia.brickley@cit.ie